West Side Transport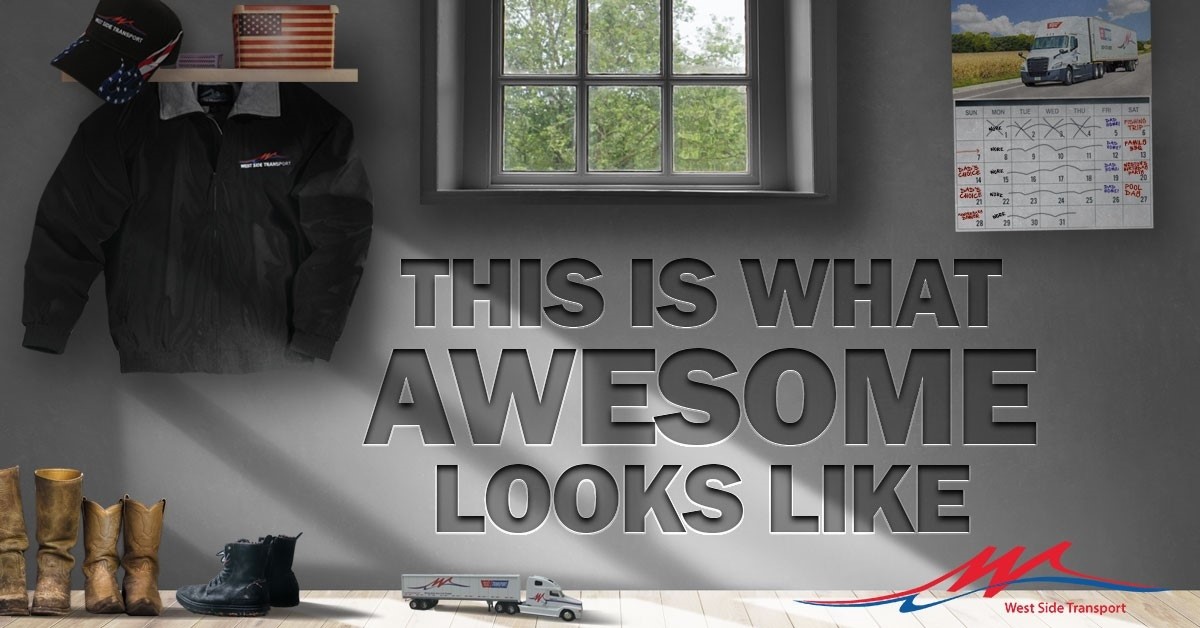 Benefits
401K Company Match (Up to 6%)
Full Benefits Offered – BlueCross BlueShield (Medical, Vision, Dental)
Driver Trainers make $1,200 or more per month in addition to their mileage pay
Incentives
Pet Friendly
Rider Policy
Driver App enables you to receive all load information on your smart phone
99% NO Touch Freight
Company Overview
West Side Transport
888-489-1507
West Side Transport, based in Cedar Rapids, IA, has been in business for over 45 years. Started by the Vogt family, cleaning grain spills at train yards with just a few trucks and has now grown into a 600 truck operation, still family owned and operated. Don Vogt, the owner, still drives a truck to this day in order to have a working understanding of what our drivers experience on a daily basis in order to know what changes need to be made to better accommodate our drivers.
West Side Transport offers a mix of opportunities that will fit any driver who is looking for a work-life balance, from staying out weeks at a time, to being home every weekend, to being home daily. Choose West Side Transport to start or continue your career as a Class A CDL Truck Driver!
99% NO Touch Freight
EZ Pass* to keep you moving!
Name Your Bonus*
Driver Trainers make $1,200 or more per month in addition to their mileage pay
Full Benefits Offered – BlueCross BlueShield (Medical, Vision, Dental)
401K Company Match (Up to 6%)
Driver App enables you to receive all load information on your smart phone.
Dog Policy
Rider Policy* - we believe in family, take the kids, show them the country!
*Restrictions may apply, speak to a recruiter
contact us TODAY! 888-489-1507
Contact Info
West Side Transport
4201 16th Ave. SW
Cedar Rapids, IA 52404
Phone Number
Recruiting : 888-489-1507
Connect with West Side Transport